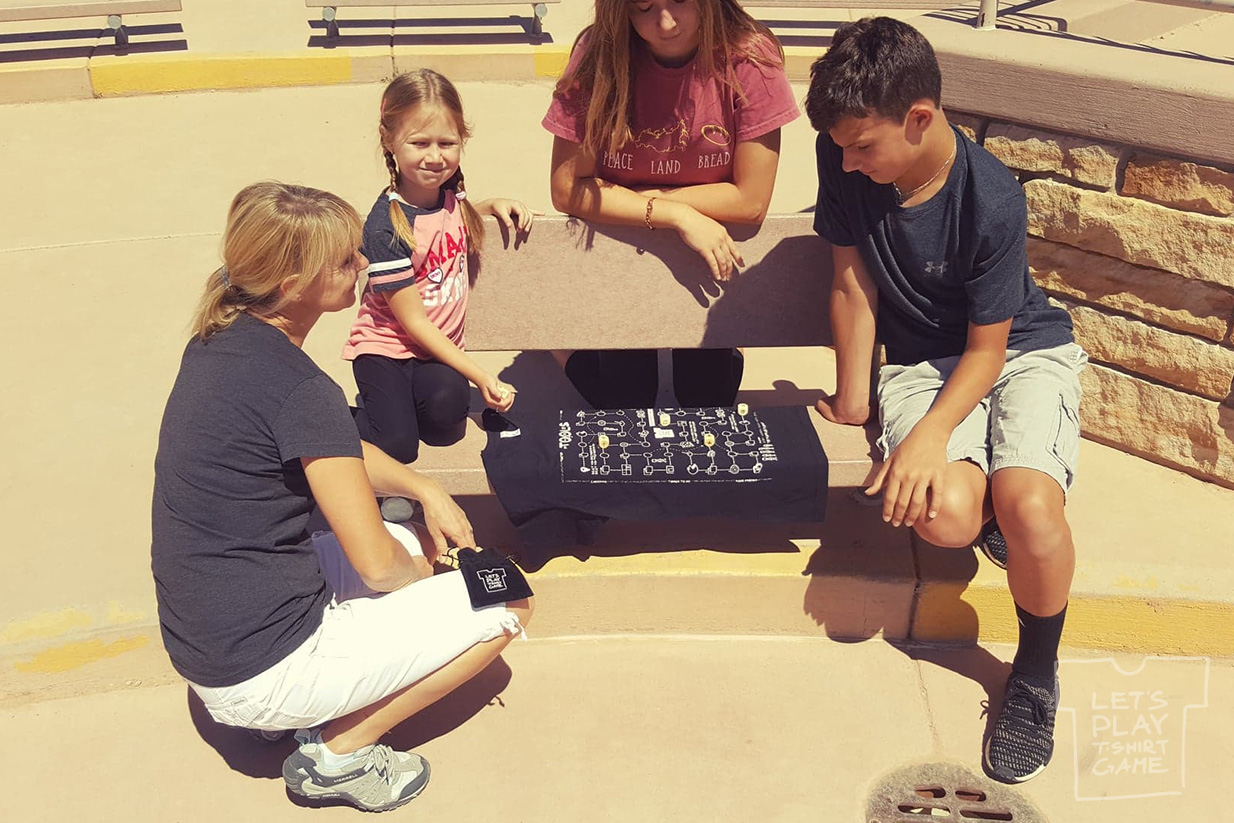 The board games for bilingual families
"Looking for a way to keep your children off their phones and having fun together on vacation? These T-shirt games really helped my family let loose in between hiking and sight-seeing as well as keeping them thinking during the long drives to each destination. Whichever game you end up choosing from the website, they all involve unique gameplay that pushes players to use their creativity and cognition in contemplating their next move.
Each game is also designed to deviate from being routine each time you play it. In addition to multiple strategic choices, there are different ways to play the same game with varying online and offline options you can decide to implement. This keeps players sharp once they adjust to a game's style. Despite the games' being complex, younger children are also able to join in on the excitement.
My 6-year old was always looking for an opportunity to play whether it be while we were checking into our hotel or during a long wait to get food. Although the online elements of the game add to the overall experience, we were never at a loss if we happened to have no Wi-Fi in our vicinity like when touring Mesa Verde and Bryce Canyon because we could still have access to the previously mentioned offline aspects which also add to the already brain stimulating game.
Overall, no matter where or when we played, my family and I used our breath-taking surroundings and vacation experiences to inspire our creativity which was necessary for this fresh spin on traditional board games."
Kasandra Wasylak