A very fun experience
Hello. This time we want to share with you opinions of two siblings from the US. They have had a few hours of playing the game. The coolest thing is that they managed to take the t-shirt board games on a summer trip, for which they went with their parents. t-shirt games on board. Expedition from Florida to California. Thank you very much for the holiday coverage and photos.
RASZNU: "The quality and appearance of the T-shirt was very appealing and you can easily tell it was made with a purpose. The games we chose were TOOLS and EASY DRAWING. Easy Drawing is a very fun experience that pushed us to our creative limits. At first the game started out slow, but as we got the hang of it, the game became very enjoyable. The instructions provided were very easy to read and the sample gameplay clarified many questions. Many family members wanted to draw elaborate drawings because we did not set any rules such as (Drawing should be made in 1 stroke, should be simple shape, etc.). What we thought would be one round ended up being a few hours of gameplay. Overall the t-shirt provided a fun family bonding experience for all."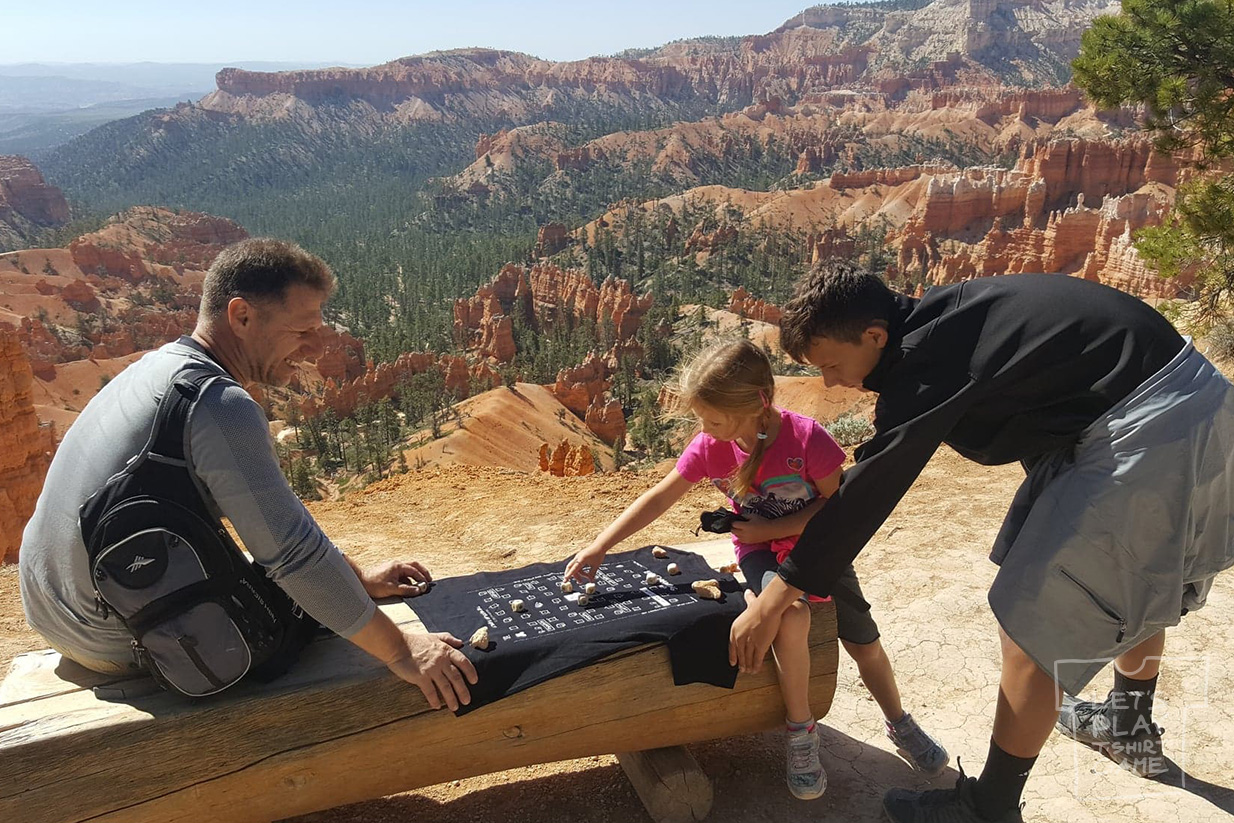 ASZTI: "I had plenty of fun playing the game EASY DRAWING with my family. It was a fast-paced game; however, it involved loads of creativity from each of us especially when deciding what to draw, so future gameplay will never be boring. What I enjoyed the most was the 72 additional drawing cards included because they were cleverly written while leaving room for interpretation which created a comedic atmosphere when deciphering what "an element of nature" could be or whether to draw a flying crane or construction crane based on the wordplay. The game utilizes some untraditional board game aspects such as unique dice design, board on T-shirt , and an interesting score system, once we got the hang of it the game went smoothly and left us wanting to play another round…and then another… The instructions were easy to read, and the example included significantly helped by clarifying any questions we had during the game and providing us with a model for how simple our drawings should be because initially we found ourselves wanting to add too much detail."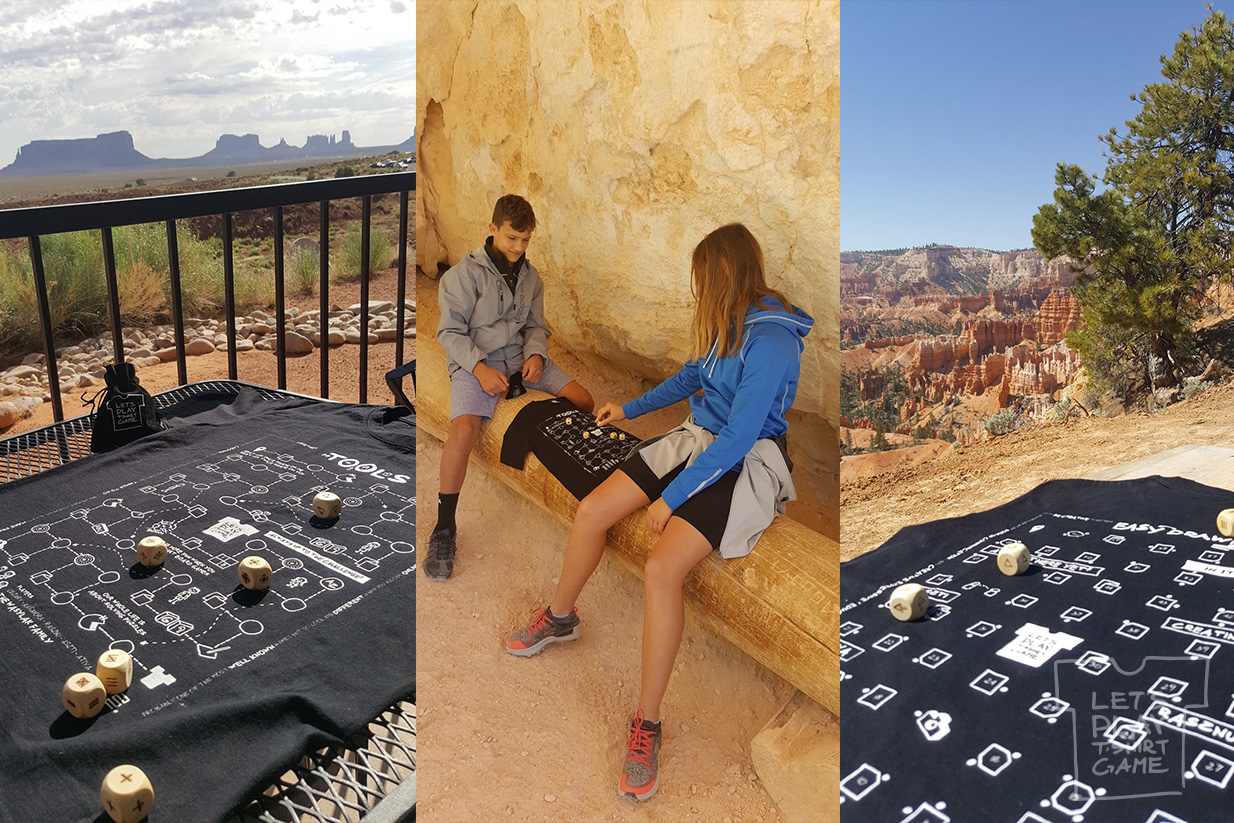 You can also find out more interesting facts about the t-shirt board games in The board games for bilingual families, where you can read parents opinions of their bilingual children.
Best regards,
8doodles.com Team